Best Friends? They Are Something Sisters!
Meet the Something Sisters, Best Friends Barb and Elaine. We really are something special because we have been special friends for many years. You can read our background in the true story of "Zany Blondes" in About Us.
This website is all about friendship, and we will have great articles and stories about friendship, faith and fun, plus lots of encouragement and affirmations.
And if you like poems -- you will love coming back here again and again. I am always writing new poems, poems about friendship, faith, fun, and some inspirational poems, too; some that are serious and thought provoking.
We would love for you and your friends to become part of the Something Sister community. Invite them to become Best Friend Sisters!
---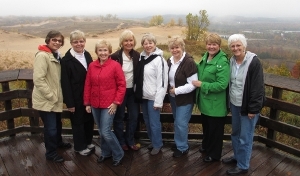 We are here to celebrate friendship, the longer the better, and we hope you will partner with us.




We think that the more friends a person has,
the richer she is, don't you?



---
For someone like me, who never had a sister while growing up, A Something Sister is a Great Friend someone who is so dear to you, they are like family.
Aha! I know what some of you're thinking! You can have my family and my sisters 'cause I can't stand 'em!
Sometimes you are closer to a friend than you are to a family member, but consider this: if you have wonderful friendships that you cherish and respect, God has given you Best Friend Sisters -- and they are a blessing!
This website is meant to be fun! As friends, Barb and I have always loved having fun together. (Wait until I share some of our vacation trips with you.) She is the Queen of Frou-Frou and the Queen of Fluff, and I am the Queen of Foolishness! Does that sound like enough?
We both love to write about friendship in poems, either funny or inspirational, and we are always on the lookout for friendship quotes and special Bible verses, and devotions that mean a lot to us. This website will be a treasure-trove of friendship, fun, faith, and.....oh,
Did I mention that Barb and I are over 50 years of age? I am not a math person, but to have a Best Friend Sister for 20 or 30 or even 40 years, you will be 50+ in age!
Best of all, this website about friendship is a shared journey. It's meant for ALL women, not just for Barb and me. So tell your friends about us, and put a note on your Facebook or Twitter page about the "new kids" on the web at www.SomethingSisters.com.
---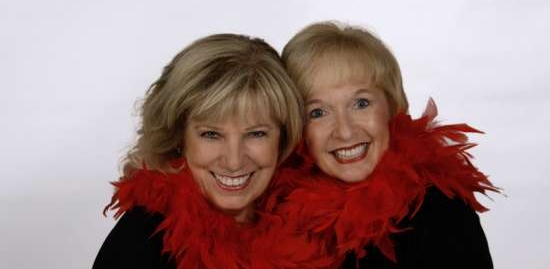 Barb and Elaine, the Queens of Frou-Frou, Fun and Foolishness!
---
Our promise to you:
As Best Friends we bring faith, affirmations, prayers and hope to all women everywhere. One thing is for sure, every woman needs encouragement, and it can be found here.


You receive the gift of youthfulness and exuberance. We believe that all women desire a zest for living, no matter your age. Something Sisters love to have fun!


You can assist us in a great Legacy -- that we, as Something Sisters, and women around the world, might influence the world and make a real difference.


You can even learn about failed friendships and how to fix them. This will be a place where you can reach out and bring that forgotten friend back into a Best Friend relationship.
---
Come often to this site -- there will be something about Best Friends and about Friendship going on all the time!
---
Table of Contents
Could you use extra joy this month? Learn how to make friends, and have fun doing it. You can have it by making new women friendships.
Be Inspired! Inspirational friendship poems. Read This or Your Day Will Be Less Than You Deserve. Be encouraged and have a great attitude to boot!
Perfect Poems for your Best Friend! Some of these Best Friend Poems are cute, some are fun. You'll LOVE sharing them!
Friendship Quotes to Share. Great ideas to put in your next email or text message.
Five reasons for all women to be encouraged through Positive Affirmations.
Stories About Friendship - Great Vacation Stories! Funny Escapades -- Happenings. YOU know, funny stuff, crazy comments, and plain ol' good times!
Amish Friendship Bread Starter Recipe and Bread Recipes - Enjoy A Slice of Warm Amish Friendship Bread Slathered in Butter
Best Friend Gifts and Gift Ideas for Something Sisters
SomethingSisters.com website is all about friendship, and we will have great articles and stories about friendship, faith and fun, plus lots of encouragement and affirmations.
For women over 50, health and wellness are key factors in aging well. Even more important is your attitude about who you want to be.
Get to know the stories behind the original Something Sisters. How did it all happen?
SomethingSisters.com Contact Page
---