Beth Cape Calendar
The "Words for a Woman's Heart" 2013 calendar is part of the scripture art ministry of Dr. Beth Cape. As a career woman and the mother of three, she has often felt the challenges that women and families face in today's busy world. "Words for a Woman's Heart" is her way of sharing the priceless trusts from God's Word with the busy families of her world.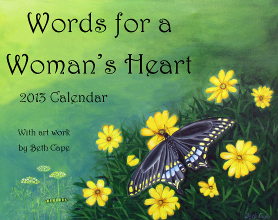 January 2013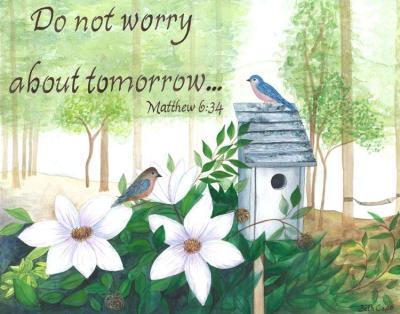 August 2013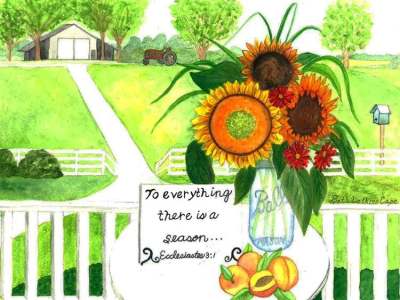 Order the 2013 "Words for a Woman's Heart" Beth Cape Calendar
Dr. Cape is the Director of Preschool Ministries at Whitesburg Church in Huntsville, Alabama. Her prayer is that these pictures and verses will speak to your hearts throughout the year to bring comfort, wisdom and strength as only God's Word can do.
Scripture card sets, note cards, original art and prints are available at the Resource Center at Whitesburg Church and also through her website at bethcape.com. Her e-mail address is bethcape@bellsouth.net.