Motivational Affirmations

Positive Affirmations - Motivational Affirmations - What is the difference?

Here is how I describe positive affirmations: they are the words you say to yourself. You know, Self-Talk. And guess what, the words MUST be positive. ("Elementary, my dear Watson," as Sherlock Holmes would say.)

BUT, the truth of the matter is, for many of us, negative thoughts come faster and easier than positive thoughts. Do YOU fall into that category?

Motivational affirmations add another dimension. We think positive and then we are motivated to do positive. First thinking, then doing. The "doing" is the affirmation action.

---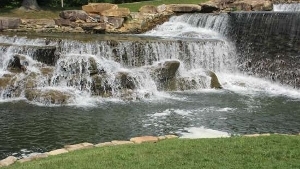 Like water flowing over a waterfall, it is ALWAYS moving forward!
---
Good, are you with me, so far?

Here is where I get myself into trouble: many times throughout the day I catch myself thinking negative thoughts about what I said or what I did. I tend to accept the verdict that I am responsible for mistakes made.

In fact, I call myself the Queen of Guilt.

Shoulda -- Coulda -- Woulda. My husband, Tom, always says, "Don't "should" on yourself!" And he's right!

Affirmation action is crucial for me, and I would bet, there are many women 50+ in age that would agree with me. Affirmation is positive; Action is doing. So affirmation action is doing and talking and thinking about yourself in a positive way.

Return from Motivational Affirmations to Positive Affirmations
Return to Best Friends - SomethingSisters Home