Well, guess what?  God says very much about friendship in the Bible, and I would like to share some of these Bible verses about friendship with you today.
Speaking of faith, as we have seen in the poems that I have shared with you, I am so excited about my Christian faith and my Christian friendships and my best friend Christian sisters.
Now listen carefully: God has blessed me with many friends; are they all Christians? The answer is definitely NO.  Do I share my Christian faith, even shared prayer time?  The answer is definitely YES.  That is who I am.
Wow! You will never guess what just happened?  The phone rang and my best friend sister, Lisa, who is Jewish, just called to check on our get-together at the Beach.
You see how God works!  Never could I have planned for that to happen -- at the precise moment I am typing this website page!  Speaking of faith in God -- here it is, for real.
God IS active in our lives every day. He desires for us to have a relationship with Him, Father, Son and Holy Spirit. And He tells us so with many Bible verses about friendship.
Of course, our best example of a fabulous friend is Jesus Christ, and here is what He had to say to His disciples: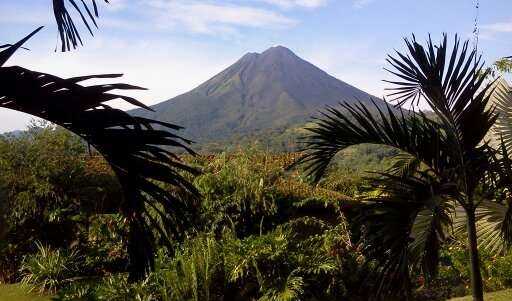 "This is my commandment: Love each other in the same way I have loved you.  There is no greater love than to lay down one's life for one's friends.  You are my friends if you do what I command....Now you are my friends, since I have told you everything the Father told me."       John 15: 12-15  NLT
One of the most miraculous Bible verses about friendship is Matthew 26:50 -- Jesus said, "My friend, go ahead and do what you have come for."  
The scene here is the Garden of Gethsemane, on a Thursday evening, after Jesus and his disciples had just shared the Passover meal.  
Jesus is about to be arrested and his betrayer, Judas, approaches Jesus, and Jesus calls him "MY FRIEND."  Only a love as great as Christ's love could have even thought those words and said them out loud for everyone to hear. I just have to take a deep breath and say, "Thank you, Jesus."
Let's stay in the New Testament for awhile.  Here is another of my favorite Bible verses about friendship, "Everything we do, dear friends, is to strengthen you."                       2 Corinthians 12:19.  NLT  
Apostle Paul, the great evangelist of the early church, put these words in a letter that he wrote to the church he started in Corinth.  
One thing I would like to share with you, my best friend sisters, is that I do believe the Bible is God speaking to us.  
I have read it, studied it, taught it and believed it my whole life, and here is a very important item that God has led me to understand:
God's word is meant to be personalized.  Take the verse I just gave you:  "Everything we do, dear friends, is to strengthen you".God is saying directly to you-- EVERYTHING I DO, DEAR FRIEND, IS TO STRENGTHEN YOU.
Take a moment, and let that sink in: 
Everything -- all things, both good and bad
I do -- I am actively working in your life
to you, my Friend -- you are my Friend, as well as my Child
is to strengthen you- - yes, even the problems, sorrow, pain and trials are meant to make your faith stronger and your life more pleasant, because I am God, and I can do all things.  "With God, all things are possible."  Matthew 19:26
It takes great faith to trust God completely with your life.  But if you do, you will find a life of peace, guidance and so, so much love!
And speaking of faith, here is another verse that I like -- Therefore, my dear brothers and sisters, stay true to the Lord.  I love you and long to see you, dear friends, for you are my joy and the crown I receive for my work.   Phillipians 4:1
OK.  Go ahead.  Personalize it just for you!
God says, "Stay true to me.  I love YOU,  (your name)__________, and long to see YOU, my dear friend, for YOU, (your name)_________ are MY joy and MY crown for I  have done for YOU, MY work of salvation."
I'm in big trouble -- I have over 30 more verses that I would like to share with you.  Keep coming back to SomethingSisters.com.  I am going to have oodles of friendship Bible verses for you, and that's a guarantee!
Return from Bible Verse about Friendship to Something Sisters Home